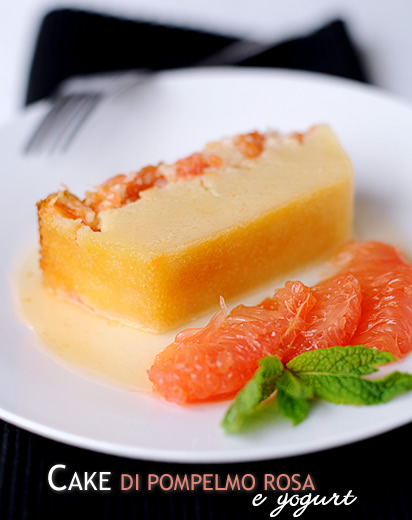 E' Luglio anche qui in fin dei conti, fa caldo anche a Londra, la voglia di vacanze aumenta e non vedo l'ora di staccare la spina anch'io per tuffarmi da qualche parte. In realtà per questo giorno volevo fare qualcosa di particolare, ma accipicchia se sono riuscita a trovare gli ingredienti giusti! Non era giornata, si capisce. E quindi alla fine è venuto fuori questo cake al pomplemo rosa, con un non so che di quasi cheesekekiano, per suggellare questo 24 di Luglio in cui fiordizucca (il blog) compie ben 3 piccoli anni. Una bambina insomma! Di acqua (e di vino e di birra) sotto i ponti ne è passata ma l'importante è che siamo ancora qui. Ecco. Buon weekend a tutti e buone vacanze a chi vi è già!

Ingredienti


100gr di farina
100gr di zucchero
50gr di burro
2 uova
2 pompelmi rosa
1 cucchiaio di lievito
1 pizzico di sale
100gr di yogurt naturale
2 cucchiaini di acqua di rosa
1 cucchiaino di essenza di vaniglia


Montate le uova con lo zucchero poi aggiungete il sale, lo yogurt, il burro fuso, la farina e il lievito. Imburrate uno stampo da forno e cospargete il fondo con la scorza grattugiata del pompelmo. Tagliate uno dei due pompelmi a spicchi eliminando tutta la parte bianca e gli eventuali semi. Amalgamatelo al composto precedentemente preparato e versate nello stampo. Infornate a 180 C per circa 40 minuti o fino a quando non sarà cotto nel centro. Per accompagnare, tagliate un altro pompelmo a spicchi e fatelo riscaldare in una padella con l'acqua di rosa e la vaniglia. Giusto il tempo di prendere sapore per un paio di minuti.


Sognando:
so
gnare
vacanze estive
indica richiesta di denaro; sognare
vacanze al mare
indica sospetti infondati; sognare
vacanze in montagna
indica intraprendenza; sognare di
prendere delle vacanze
indica giorni sereni.

Ho spiegato a mio nipote cos'è il compromesso: se per le vacanze tua madre vuole andare al mare e tuo padre invece in montagna, il compromesso è che si va al mare, ma il papà può portarsi gli sci.
(Dino Verde
)

Archiviando:
clicca qui per scaricare questa ricetta in formato .pdf

English please
Grapefruit and yogurt cake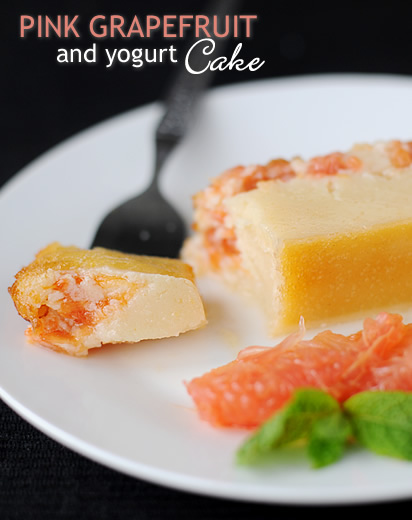 Ingredients


100gr flour
100gr sugar
50gr butter
2 eggs
2 pink grapefruit
1 Tbsp baking powder

1 pinch salt

100gr natural yogurt
2 tsp rose water
1 tsp vanilla essence


Whisk eggs and sugar, then add salt, yogurt, melted butter, flour and baking powder. Lightly butter an oven cake tin, sprinkle with grepefruit rinds. Then cut 1 of the 2 grepefruits discarding the seeds and the white bits. Fold them with the mixture and pour on the cake tin. Bake at 180 C for about 40 minutes or until golden on top and cooked through. To decorate the cake, slice another grapefruit and gently heat it with the rose water and the vanilla essence for just a couple of minutes. Garnish with mint leaves.