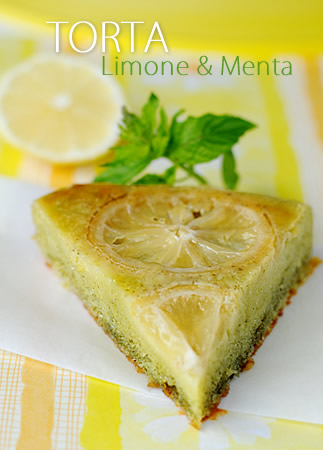 I'ts one of those days. Il tempo è cangiante: ora pioviggina, ora c'è il sole, ora vento e più tardi magari nevica. Il tempo è instabile almeno quanto me, oggi. (Oggi?) Or is it the other way around? Per fortuna è venerdì. Confido nel week end! Buon fine settimana a tutti. Stop.

Ingredienti


150gr di farina
100gr di zucchero
100gr di burro
2 uova

3 limoni non trattati
un mazzetto di menta fresca
1 bustina di lievito per dolci


Tritate la menta insieme allo zucchero, usando un mixer da cucina. Aggiungete le uova e montate, poi il burro, la farina, la scorza e il succo di 2 limoni ed infine il lievito. Tagliate a fettine l'ultimo limone rimasto, disponetelo sul fondo di una teglia a cerniera, poi versate il composto precedentemente preparato. Infornate a 180 C per circa 40 minuti o fino a quando la torta non sarà dorata. Lasciatela raffreddare completamente poi capovolgetela e servite.

Sognando:
so
gnare
di
mentire ad un amico
indica invidia mascherata.

Gli animali sanno esseri feroci e anche astuti, ma solo gli uomini sanno mentire.
(H. G. Wells
)

Archiviando:
clicca qui per scaricare questa ricetta in formato .pdf
English please
Lemon and mint cake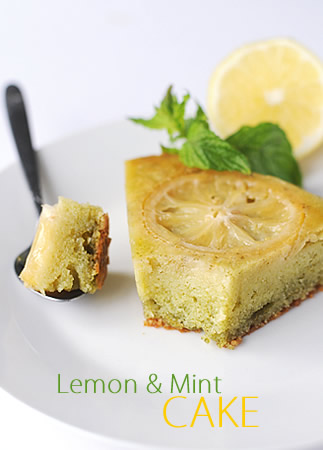 Ingredients


150gr flour

100gr sugar
100gr butter
2 eggs

3 organic lemons

un small bunch of fresh mint
16gr baking powder

Grind sugar and mint together. Then add the eggs and whisk until you get a smooth mixture. Add butter, flour, juice of 2 lemons and their rinds and finally the bakking powder. Slice the remaining lemon, place the slices at the bottom of your baking tin, then pour the mixture on top. Bake at 180 C for about 40 minuties or until golden on top. Let it cool completely then turn it upside down and serve.