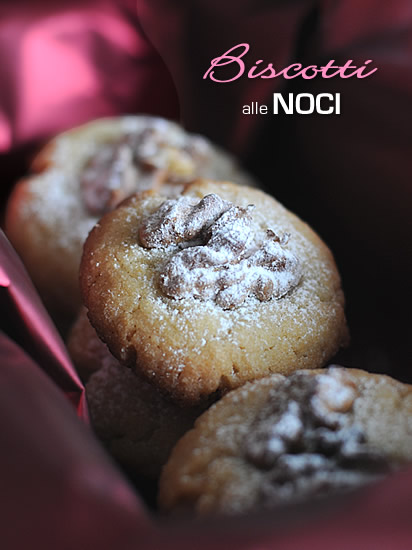 Pochi giorni ci separano dalla Primavera. Le temperature si sono alzate persino qui al polo nord, inaspettatamente. Il passaggio inverno/primavera e viceversa è sempre stato traumatico per me. Quando ero piccola continuavo ad indossare maglioni e giacchette fino a primavera inoltrata e quando finalmente mi decidevo a svestirmi un po' di più, era quasi ora di rimettersi il cappotto addosso. E non è cambiato un granchè da allora.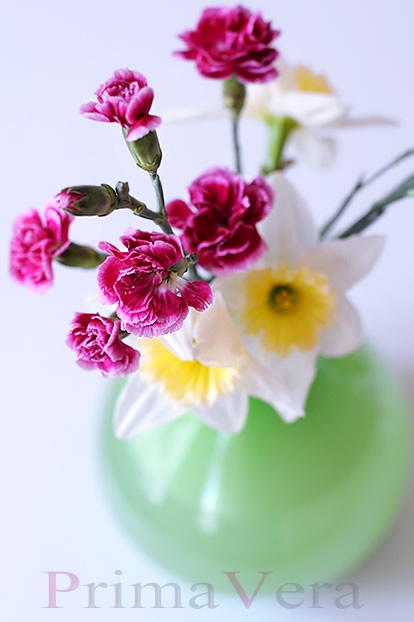 Le giornate uggiose le prediligo soprattutto quando uscire a fare due passi è proibitivo durante il giorno, e la sera sono troppo stanca per fare qualsiasi altra cosa. Tranne un giro al fioraio e due biscotti per finire le ultime noci rimaste dell'inverno!
Ingredienti


120gr di burro
150gr di zucchero
200gr di farina

1 uovo
1 cucchiaino di estratto di vaniglia
1 cucchiaio di lievito per dolci
noci quanto basta
zucchero a velo per decorare


Sbattete lo zucchero e il burro fino a quando non avrete ottenuto un composto morbido. Aggiungete l'uovo e la vaniglia ed infine la farina setacciata ed il lievito. Formate una palla con le mani e avvolgete con carta trasparente. Fate riposare in frigo per circa mezz'ora. Formate delle piccole palline di pasta e pressate nel centro con una metà di noce. Infornate i biscotti a 180 C per circa 10 minuti o fino a quando non si saranno dorati appena. Spolverizzate con zucchero a velo a piacere.


Sognando:
so
gnare fiori
bianchi
indica difficoltà superabili; sognare
fiori colorati
indica sentimenti corrisposti; sognare
fiori freschi
indica circostanze imprevedibili.

Parolando:
Il termine
primavera
ha origine dal sanscrito
vas-antas
, primo splendore per indicare la stagione in cui il sole torna ad ardere e a splendere per allietare gli animi e nutrire la natura. Col passare del tempo e nell'evolversi delle varie lingue, il concetto di splendore è andato perso per essere sostituito dal concetto di primo, presto. In latino, il termine
primo vere, ver
= stagione ha significato di prima stagione dell'anno. In francese,
printemps
sempre dal latino
primum tempus
abbiamo lo stesso concetto. In tedesco,
frühling, früh
= presto, dunque cosa che arriva per prima. Infine, in inglese,
spring
, in origine
springing-time
, identifica il periodo in cui le piante - saltano su -
spring up
vale a dire crescono.

Archiviando:
clicca qui
per scaricare questa ricetta in formato .pdf
English please
Walnut Cookies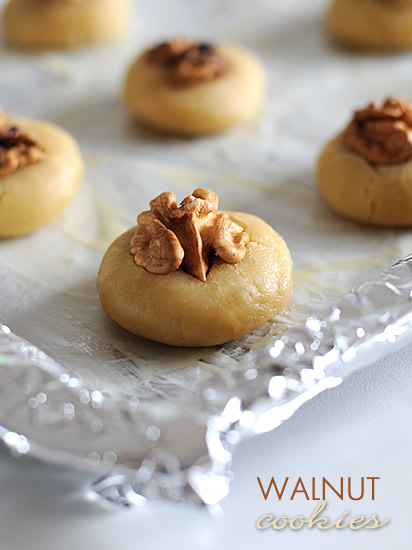 Ingredients


120gr butter
150gr sugar

200gr flour

1 egg
1 tsp vanilla extract
1 Tbsp baking powder
walnuts
icing sugar to decorate


Beat sugar and butter together until you get a creamy mixture. Add egg, vanilla extract, flour and baking powder. Mix all together until you get a soft dough. Wrap in cling film and refrigerate for 30 minutes. Place a small amount of dough in your hands and work until you get a small ball. Place half walnut in the middle of each, and gently press it with your fingertips. Bake at 180 C for about 10 minutes or until golden on top. Decorate with icing sugar.