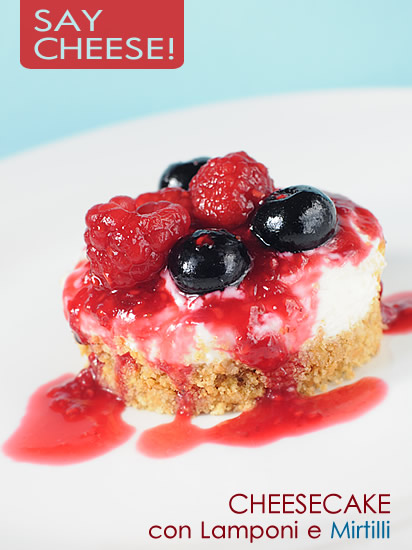 Semplice, veloce e gustoso. Un cheesecake che non ha bisogno né di tante parole, né di tanti preamboli di preparazione. Un trucco per tenere tutto in piedi è quello di mettere il piatto in freezer per pochi secondi tra il primo ed il secondo passaggio, in modo che il castello si posi su una base solida, specialmente quando andrete a versare i frutti di bosco. Chiaramente non va congelato. Lo yogurt, meglio se greco e solido, ammorbidito dal miele e dalla cascata rossa dei piccoli lamponi e mirtilli, che ahimè, mi sa che per quest'anno sono anche gli ultimi che uso! Qui a Londra abbiamo un tempo meraviglioso. Non piove da neanche mi ricordo quando, il che già è meraviglioso di per sé. Lo scorso anno di questi tempi avevo già i termosifoni accesi, quest'anno circolo ancora con le scarpe aperte e senza calze. Va beh, io ormai non faccio più testo. Buon mese di ottobre a tutti!


Ingredienti per 1


2 biscotti digestive
1 cucchiaio di burro

100gr di yogurt greco
1 cucchiaino di zucchero
1 cucchiaio di miele
50gr di lamponi
50gr di mirtilli

Tritate i biscotti con un mattarello e mescolateli ad un cucchiaio di burro sciolto. Versate i biscotti tritati in una formina o una stampo alto, direttamente nel piatto di portata. Mescolate lo yogurt con il miele e versate allo stesso modo sui biscotti, livellando quanto possibile. In una padella saltate per qualche minuto lo zucchero con i frutti di bosco e versate, tiepidi o raffreddati, sul cheesecake al momento di servire.


Sognando:
so
gna
re di
mangiare biscotti
indica premio meritato; sognare di
comprare biscotti
indica azioni impacciate; sognare di
regalare biscotti
indica sfruttamento da amici; sognare di
ricevere biscotti
indica amici male intenzionati.

Parolando:
Il nome scientifico del
lampone
,
rubus idaeus
, allude alla sua provenienza mitica: il monte Ida, a Creta, sacro per gli antichi Greci e luogo d'amore per gli dei. Frutto protettore delle donne in quanto legato soprattutto alla dea Venere, era considerato indispensabile per la salute dell'apparato riproduttivo femminile. Il nome comune, invece, deriva dal greco lampo, risplendo, a causa del suo colore rosso brillante.

Archiviando:
clicca qui
per scaricare questa ricetta in formato .pdf
English please
Honey cheesecake with raspberry and blueberry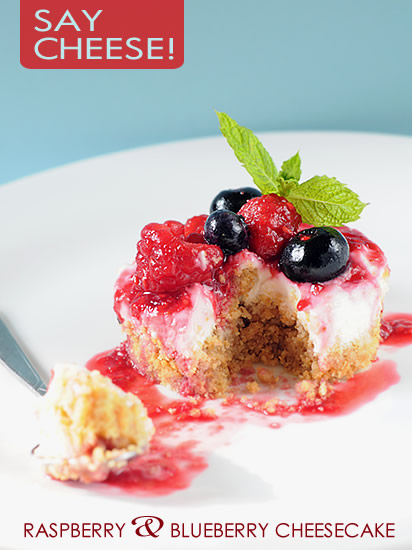 Ingredients for 1


2 crashed digestive biscuits

1 Tbsp melted butter

100gr greek yogurt

1 tsp sugar
1 Tbsp honey
50gr raspberries

50gr blueberries


Crash the biscuits with a rolling pin and mix them with 1 Tbsp of melted butter. Put the biscuits into a ring mold and press to form the base of the cheesecake. Mix the yogurt with honey and pour it on top of the biscuits spreading it flat as much as possible. Mix sugar and berries in a pan and gently simmer for a few seconds until sugar is dissolved. Pour it on top of the cheesecake just before serving.