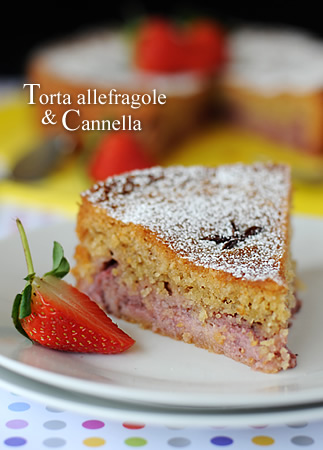 C'era una volta un tempo in cui adoravo le fragole, esattamente quando ero bambina e quando i sapori erano molto diversi e meno geneticamente modificati (sto invecchiando, la nostalgia ne è l'evidente sintomo). Ora come ora mi faccio attirare più dal colore e dalla forma (e dal ricordo) che dal gusto in se. E parlo ovviamente di quelle comprate al supermercato, che non sanno proprio di fragola ma una specie moderna, non saprei come dire, un gusto che non mi ricorda proprio niente. Attendo il mio rientro in Italia per assaggiarne di veramente buone, magari quelle dell'orto del babbo
biologic
, se le ha piantate.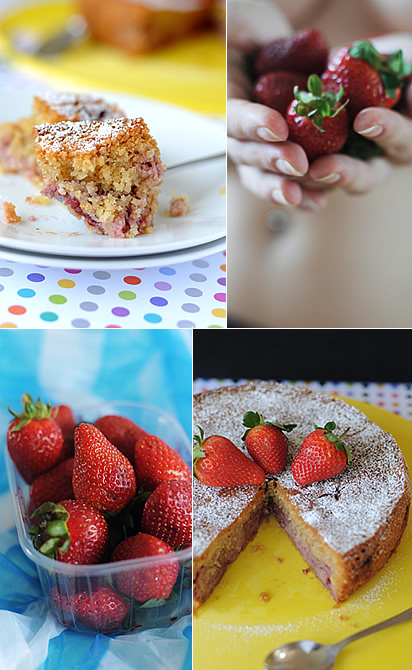 Gira che ti rigira, un po' perché sono a corto di kitchenware, piattini, bicchierini, rameskini e quant'altro, una delle poche cose che potevo veramente fare per farle durare un po' più a lungo era una torta, con la solita teglia, rotonda, con il fondo estraibile. Certo, volendo ci stava bene anche un rotolo, ma insomma, quando è troppo è troppo!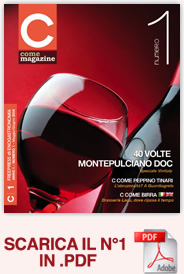 Qui a Londra l'estate è finita. E' ufficialmente ricominciata la stagione delle piogge, per cui se volete venire da queste parti, aspettate il secondo round di sole,
chissaquandosarà
. La cosa bizzarra è che dopo quasi due settimane di belle giornate, la pioggia mi mancava e mi è mancato quel ticchettio sulla finestra che mi conciliava il sonno. Speriamo solo che con la pioggia non ritornino anche i
visitors
...
Parlando di cose
serie
piuttosto, esce questo mese il nuovo numero di
C come Magazine
, preceduto dal numero Zero di due mesi fa e
distribuito in 1500 punti di ritrovo e ristorazione in tutto l'Abruzzo,
C come Magazine
è il primo free-press abruzzese a trattare di enogastronomia e di promozione del territorio. Sessantaquattro e passa pagine piene zeppe di articoli interessanti, ricette, bellissime foto e come se non bastasse un angolo tutto dedicato ai blogger. In questo numero, guarda caso, si parla
anche
di Fiordizucca!
Scaricatavill
, il numero 1.
Ingredienti


150gr di mandorle tritate
150gr di burro
150gr di farina
150gr di zucchero
2 uova
1 bustina di lievito per dolci
450gr di fragole
1/2 cucchiaino di cannella
anice stellato a piacere
zucchero a velo per servire


Mettete le mandorle, il burro, la farina, lo zucchero, il lievito e le uova nel mixer e lavorate fino ad ottenere un composto cremoso. Versate metà composto in una teglia per torte leggermente imburrata. Cospargete con le fragole tagliate a metà e cospargete con la cannella. Coprite con il resto della pasta livellando con una spatola e decorate a piacere con anice stellato. Infornate a 180 C per circa 45 minuti o fino a quando non sarà ben cotta nel centro e dorata. Fate raffreddare nel forno con lo sportello aperto e servite decorando con zucchero a velo.


Sognando:
so
gnare
un
giornale indica apparenze ingannatrici; sognare di comprare un giornale indica tradimento di un amico; sognare di leggere un giornale indica spese impreviste.

Archiviando:
clicca qui per scaricare questa ricetta in formato .pdf
---
English please:
Strawberry and cinnamon cake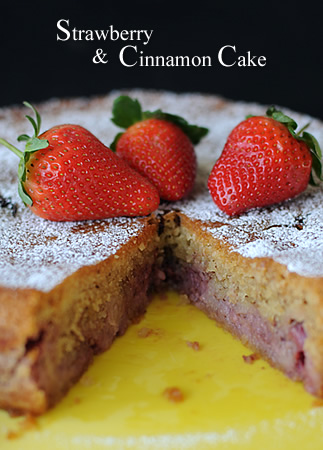 Ingredients


150gr ground almonds

150gr butter
150gr flour

150gr sugar

2 eggs

1 sache baking powder (about 16gr)
450gr strawberries
1/2 tsp cinnamon
star anice
icing sugar to serve


Put butter, flour, sugar, baking powder and eggs in a food processor and mix until well combined. Spread half of the mixture over a oven tin, cover with halved strawberries, sprinkle with cinnamon and finish by spreading the rest of the mixture. Decorate with star anice if you like and bake at 180 C for about 45 minutes or until golden on top and cooked throught the center. Cool in the oven and serve dusted with icing sugar.