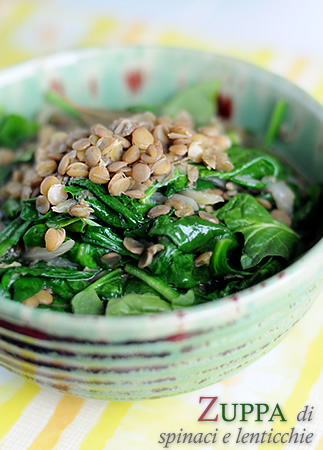 La pigrizia incalza in questi giorni di cielo sereno e poco nuvoloso. Pare che piova di più in Puglia che a Londra ormai. Ma sempre a parlare del tempo, non se ne può più!
Menomale che ci ha pensato Rovino a venirmi a trovare e ad invogliarmi a fare un meme: una di quelle cose che non sopporto del mondo dei blog, ma che certe volte
proprio-non-puoi-dire-di-no
. L'argomento questa volta è
6 cose che mi piacciono veramente e delle quali non faccio a meno
.
Per la serie come ti
Rovino
, appunto, un meme, posso dire che l'unica cosa della quale proprio non posso fare veramente a meno è
dormire.
Non so quante volte lo avrò detto, ma è l'unica cosa che mi viene in mente. Mangiare certo, cucinare certo, ascoltare musica certo, postare (?!) certo, chiamare mia madre almeno una volta al giorno certo, cazzeggiare con mia sorella su Msn certo, ma se non dormo o se dormo poco è come se avessi bevuto troppo, sto in una specie di hangover perenne fino a che non recupero almeno quanto ho perso e qualche ora in più. Eh lo so, sono una persona noiosa che ci posso fare!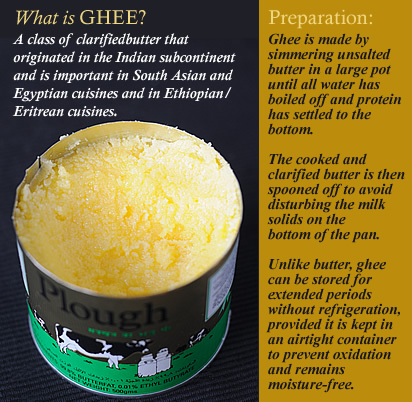 Un po' meno noiosa è questa zuppa di spinaci e lenticchie, che può essere mangiata sia calda che tiepida. Dopo tutti questi rotoli ci voleva qualcosa di un po' più leggero. Gli ingredienti sono facilmente reperibili e semplici ma con l'aggiunta del ghee si ottiene qualcosa di veramente saporito ed anche un po' esotico. Il ghee, per chi non lo sapesse è un semplice burro cosiddetto "chiarificato". Si compra o si può preparare anche in casa riscaldando del burro normale, non salato, lentamente finché diventa trasparente senza mai portarlo ad ebollizione. Quando sul fondo iniziano a formarsi delle piccole palline beige allora è pronto per essere filtrato con un colino. Si conserva in un barattolo di latta anche fuori dal frigo per molto tempo. Rispetto al burro il ghee è molto più digeribile, saporito e non contiene pochissimo colesterolo (8mg per 100gr).

Ingredienti


200gr di spinaci freschi
100gr di lenticchie secche
1 piccola cipolla

1 cucchiaio di ghee (o burro)
1/2 cucchiaino di garam masala
1/2 cucchiaino di cumino
1 spicchio d'aglio
2 foglie d'alloro
sale


Cucinate le lenticchie dopo averle messe a bagno, con uno spicchio d'aglio e l'alloro. In una padella capiente, fate sciogliere il ghee e rosolate la cipolla tagliata a fettine. Aggiungete le spezie, le lenticchie ed il sale. Mescolate per insaporire ed infine aggiungete gli spinaci. Cuocete utilizzando l'acqua delle lenticchie e cuocete lasciando che gli spinaci restino croccanti. Servite subito.

Sognando:
so
gnare di raccogliere spinaci indica
notizie attendibili; sognare di lavare spinaci indica posizione di privilegio; sognare di cuocere spinaci indica acume negli affari; sognare di mangiare spinaci indica debolezza fisica.



La vera pigrizia è alzarsi alle sei del mattino per avere più tempo a disposizione per non fare niente.
(Bernard Tristan
)

Archiviando:
clicca qui per scaricare questa ricetta in formato .pdf
---
English please:
Spinach and lentil soup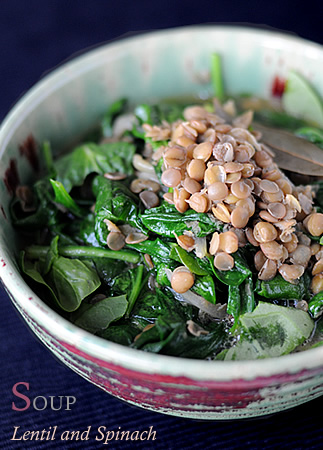 Ingredients


200gr fresh spinach

100gr dry lentil
1 small onion

1 Tbsp ghee (or butter)
1/2 tsp garam masala
1/2 tsp cumin
1 garlic clove

2 bay leaves
salt


Cook the lentil following the instructions on the label, wheter they need soaking or not it's up to the brand you use. Cook them in plenty of water with the garlic and bay leaves. In another pan, gently fry the onion in a Tbsp of ghee. Add spices, lentil and salt and finally the spinach. Mix well and let cook for just a few minutes leaving the spinach crunchy. Serve hot.