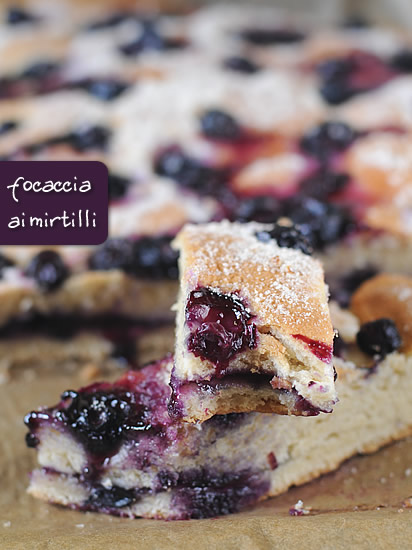 Nell'ultimo lunedì di Agosto cade la cosiddetta Summer Bank Holiday, la festa dell'estate, che coincide anche con i festeggiamenti del Carnevale di Notting Hill, il più grande carnevale al mondo dopo quello di Rio. Un evento al quale probabilmente bisogna partecipare almeno una volta nella vita, solo che quando si parla di migliaia di persone in un unico luogo a me viene già la febbre al solo pensiero di come fare ad uscirne. Così anche quest'anno me lo sono perso, il che significa che dovrò rimanere a Londra almeno per un altro anno!
Il mio bank holiday invece l'ho trascorso a due ore da casa, sulla costa dell'East Sussex, assaporando una giornata tutta rilassante, con un mare azzurro-azzurro come non si vedeva da una vita, una temperatura perfetta di 23 gradi, senza neanche l'ombra di una nuvola. Macchina fotografica? A casa anche questa volta. Ho rivisto
Brighton
dopo anni, sotto una luce completamente diversa ed apprezzato le gallerie d'arte sul lungomare, la musica live e soprattutto un piatto di ostriche freschissime, accompagnate da un bicchiere di vino bianco secco. Per suggellare la fine dell'estate non potevo desiderare di meglio.
La focaccia, piena di mirtilli dentro e fuori, è uno dei tanti modi per consumare questo frutto di stagione, con un leggero retrogusto al limone, per accompagnare la dolcezza dei frutti blu. Facile da realizzare, appena sfornata è ottima per la colazione, nel pomeriggio perfetta con il tea.
Buon mese di Settembre a tutti!
"The sun shines high above, The sounds of laghter, The birds swoop down upon, The crosses of old grey churches, We say that we're in love, While secretly wishing for rain, Sipping coke and playing games. September's here again, September's here again."
(David Sylvian "
September
")
Ingredienti

100gr di zucchero
la scorza di 2 limoni
400gr di farina auto lievitante (o una bustina di lievito istantaneo)

1 pizzico di sale
200ml di latte riscaldato

120gr di burro a temperatura ambiente

1 uovo
150gr di mirtilli

Frullate lo zucchero con la scorza dei limoni. Mescolate la farina con il sale, poi aggiungete 1 terzo dello zucchero e limone, il lievito istantaneo se lo usate e man mano il latte riscaldato, il burro sciolto e l'uovo leggermente sbattuto. Formate una palla liscia e compatta e lasciate lievitare per una decina di minuti. Dividete la pasta e stendete una sfoglia più grande dell'altra. Stendete quella più piccola sul fondo di una teglia, cospargete con metà dei mirtilli e con i due terzi dello zucchero. Coprite con la sfoglia più grande chiudendo bene i lati. Cospargete con l'altra metà dei mirtilli e lo zucchero rimasto. Infornate a 180 C per 25/30 minuti o finchè la focaccia non si è dorata.


Sognando:
so
gna
re una
focaccia calda
indica prossime entrate di denaro; sognare una
focaccia nel forno
indica promesse e speranze; sognare di
fare una focaccia
indica forte personalità; sognare di
mangiare una focaccia
indica rivalità nascosta.

Parolando:
Il termine
focaccia
deriva dall'antico latino "
panis focacius"
frase che si riferisce al pane cotto al focolare o sotto la cenere. Di solito questo tipo di pane veniva preparato in forma appiattita ed è per questo che è conosciuta anche con il nome di schiacciata.

Archiviando:
clicca qui
per scaricare questa ricetta in formato .pdf
English please
Blueberry focaccia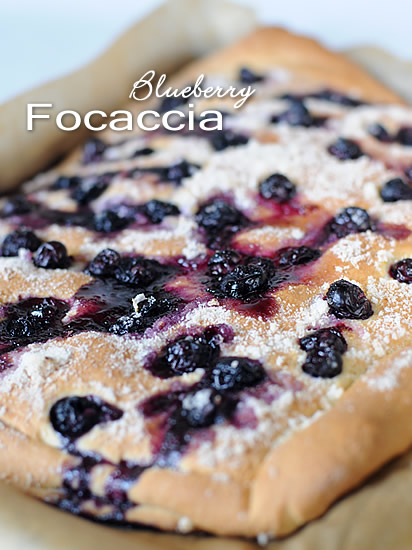 Ingredients

100gr sugar
zest of 2 lemons
400gr self raising flour (or 1 packet of active dry yeast)

1 pinch salt
200ml warm milk

120gr soft butter

1 egg lightly beaten

150gr blueberries

Blend sugar and lemon zest together and put aside. Mix the flour with salt, 1/3 of the sugar mixture, the dry yeast if you use it, then pour the warm milk, melted butter and a lightly beaten egg. Knead the dough until smooth and leave to raise for 10 minutes. Divide the dough and stretch one sheet slightly bigger than the other. Line the smaller on a baking try, scatter with the other 2/3 of sugar and lemon and half of the blueberries. Cover with the other sheet and press well together. Cover with the remaining sugar and blueberries and bake at 180 C for about 25/30 minutes or until golde on top.