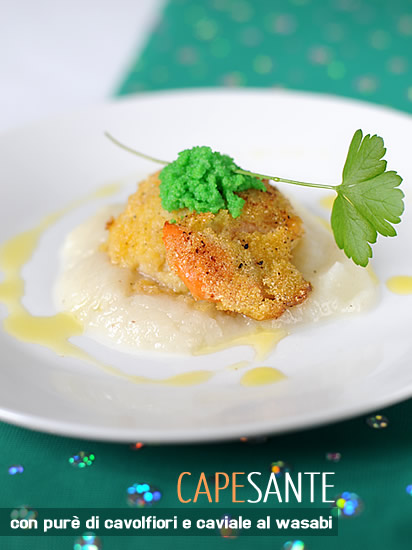 Mamma mia! Mi ero quasi dimenticata di avere un blog! Come si dice, "Agosto, blog mio non ti conosco". Per quanto mi riguarda le vacanze sono finite da un pezzo. Dove sono stata? Ho trascorso una settimana a Parigi gironzolando qua e là, boccheggiando per il caldo, che per me era eccessivo, e semplicemente facendo niente di più di quello che il mio corpo mi richiedeva di fare. E' stata la mia prima esperienza di home exchange. Qualche tempo fa avevo cercato idee alternative per vacanze economiche e tra queste c'era proprio l'home exchange, ovvero lo scambio di casa. Intorno alla metà di luglio, dopo avere inserito il mio annuncio nell'apposito sito, ho ricevuto un email da Carole che mi proponeva uno scambio tra Parigi e Londra. Ho preso dunque la palla al balzo e dopo due settimane una perfetta sconosciuta è venuta a casa mia, ed io, altrettanto sconosciuta sono andata a casa sua. Una buona dose di fiducia è quello che ci vuole in questi casi, nonché un forte spirito di adattamento ad una casa che non ti appartiene ma che giorno dopo giorno diventa anche un po' tua. E così ho vissuto una settimana conducendo una normale vita parigina come fosse la vita di un'altra: andando a fare la spesa nello stesso supermercato, prendendo la metro alla stessa fermata, prendendo lo stesso microscopico ascensore, guardando gli stessi
clochard
al solito punto ogni giorno, comprando gli stessi cornetti alla
boulangerie
sotto casa e spiando attraverso le stesse finestre del palazzo di fronte.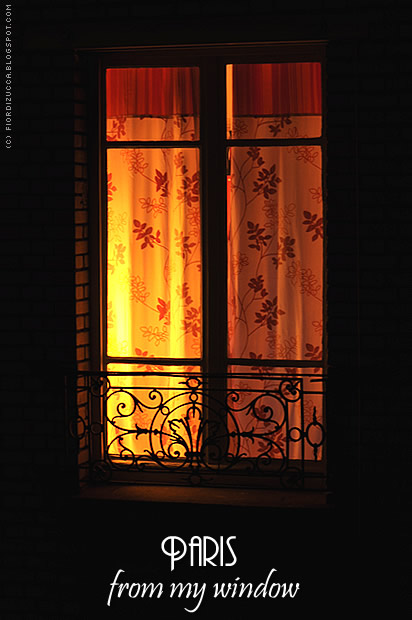 La macchina fotografica! Emm...Si.. beh.. Ce l'avevo. In valigia! Ho sofferto moltissimo la temperatura, mi sa che sono diventata proprio del polo nord ormai. Ho portato la mia macchina a spasso un solo giorno e non sono riuscita neanche a tirarla fuori dalla borsa, così ho abbandonato completamente l'idea di scattare qualsiasi foto e di lasciarmi andare alla leggerezza di una settimana senza pensieri, doveri, cosa da fare per forza, ma solo al piacere di esistere. E devo dire che uno dei piaceri è stato quello di rifugiarmi nei grandi magazzini con l'aria condizionata o nelle librerie piuttosto che nei negozietti, purchè freschi. Che detto così sembra che sono stata una settimana in Africa, ma insomma più o meno per me lo è stato. Una sola foto, l'ho scattata comodamente seduta alla scrivania della
mia
casa parigina, guardando fuori dalla finestra.
Le uniche tre parole che ho biascicato in una settimana sono state "bonjour, merci, au revoir". E dire che una volta il francese lo parlavo quasi correttamente. L'inglese è andato a sostituire tutta quella parte francese del mio cervello. Ho fatto fatica a trovare qualcuno che mi comprendesse, tranne ovviamente gli stessi turisti inglesi o qualche italiano sperduto come me, per il resto è stato un viavai di
erremosce
tra le quali nuotavo alla cieca cercando di percepirne almeno il senso. E insomma, forse ora so cosa fare quest'inverno eh? Rispolverare il mio francese nell'attesa di un altro home exchange in Francia, magari in un mese decisamente più fresco.
A chi fosse interessato all'esperienza dell'home exchange, consiglio la visione del film "
The Holiday
" e sperate che il vostro host abbia un fratello come Jude Law che vi venga in soccorso!
Ah si, la ricetta? Liberamente copiata da un programma che ultimamente seguo quasi ogni giorno. Si chiama "
Come dine with me
", in onda alle 6 del pomeriggio su Channel 4, nel quale quattro perfetti sconosciuti si danno appuntamento per una cena. Ogni giorno uno di loro cucina qualcosa per gli altri tre, preparando 3 piatti diversi: antipasto, main course e dessert. Alla fine della serata gli ospiti danno un voto e ovviamente la persona con il numero di voti più alto vincerà mille sterline (solitamente più alto è il tasso alcolico presente nel corpo e più alto è il punteggio dato). Quello che è interessante da osservare, ricette a parte, è la concezione che hanno gli inglesi del perfetto dinner party. Molti di loro danno punteggi alti solo perché l'alcool scorreva a fiumi, mentre danno punteggi bassi a personaggi molto più intraprendenti in cucina, che si lanciano in ricette tipo questa che ho rielaborato, ma che conducono uno stile di vita più sobrio e meno esasperato dal punto di vista dello sballo per forza o dell'intrattenimento.
La ricetta originale prevede l'utilizzo della panna nella purea di cavolfiori, ma io che non l'apprezzo particolarmente, ho optato per una purea un po' più light, coadiuvata dall'utilizzo dello zenzero. Se vi capita di guardare il programma, scoprirete molte cose sulla cultura ed il modo di pensare che gli inglesi hanno del cibo in generale e del divertimento. Ovviamente, se già non lo sapete!
Buon mese di Agosto a tutti e ben ritrovati!
Ingredienti


2 capesante
un piccolo cavolfiore
farina di mais per impanare
1 pezzettino di zenzero grattugiato
caviale al wasabi
olio di oliva
sale, pepe

Impanate le capesante nella farina di mais e doratele in un padella con un filo d'olio. Cuocete i cavolfiori a vapore o in una pentola con un dito di acqua. Frullateli aggiugendo un pezzetto di zenzero ed aggiustate di sale, pepe e un filo d'olio. Decorate con il caviale al wasabie servite subito.

Sognando:
so
gna
re
uova fresche
indica ottime occasioni; sognare di
comprare uova
indica nuove risorse economiche; sognare di
rompere uova
indica dispiaceri.

Parolando:
Il termine
caviale
deriva dal latino
garum
, una salsa fatta perlopiù di interiora di pesce e di pesce salato che veniva usato come condimento a molteplici piatti. Apicio nel suo De re coquinaria (l'arte culinaria) condisce con il garum almeno 20 piatti. Una salsa molto simile al garum utilizzata ancora oggi nella cucina asiatica, in particolare in quella vietnamita, è il Nuoc Mam che ha un gusto molto simile alla nostrana colatura di alici. Oggi, la parola caviale viene usata solo per le salse contenenti uova di pesce, soprattutto storione ma anche di cefalo, di branzino e altri di pesci ancora.

Archiviando:
clicca qui
per scaricare questa ricetta in formato .pdf
English please
Scallops with cauliflower puree and wasabi caviar
Ingredients

2 scallops
one small cauliflower
corn flour
1cm piece of ginger
wasabi caviar
olive oil
salt, pepper

Dip the scallops in the corn flour and remove the flour in excss. Sear them in a non-stick pan with a bit of olive oil, until golden. Cook the cauliflowers in a pan with a little water or steam them. Blend them by adding the ginger, adjusting with salt and pepper and a bit of olive oil. Decorate with wasabi caviar and serve immediately.