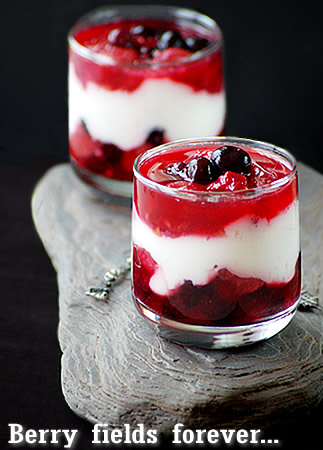 Oggi in Inghilterra si festeggia la fine dell'estate. Le cosiddette
Bank Holidays
, che cadono tutte di lunedì, agevolano i weekend lunghi e il riposo lavorativo. Questa bank holiday è l'ultima prima di Natale, non ci sono più feste nazionali dopo questa, niente ponti, niente santi, niente ricorrenze di nessun genere. Vivere in un paese protestante, ha i suoi
svantaggi
.
Per festeggiare la fine dell'estate ci siamo sparati l'impossibile in termini di frutti di bosco. Le
more
qui non sono ancora maturate completamente, ma di sicuro tra un paio di settimane arriverà anche il loro momento. Giusto in tempo di tornare dalle vacanze e ridurle in pregiatissima marmellata per le fredde giornate invernali.
Ingredienti


400gr di frutti di bosco misti (mirtilli neri, lamponi, fragole, more, ribes rossi, uva spina, fragole)
il succo di 1 limone
4/5 cucchiai di zucchero
yogurt naturale

Lavate i frutti di bosco e scolateli bene. Metteteli in un pentolino capiente con il succo di limone e lo zucchero. Fate cuocere a fuoco basso per circa 10 minuti, fino a quando i frutti di bosco non si saranno spappolati un po'. Fate raffreddare bene, poi versate nei bicchieri alternando con strati di yogurt naturale. Mettete in frigo fino al momento di servire. La composta, se vi avanza, si conserva in frigo per un paio di giorni.

Sognando:
sognare di
andare in un bosco
indica gusto per il bello; sognare un
bosco incendiato
indica eccessivo concetto di se stessi; sognare un
bosco pieno di animali
indica angoscia segreta; sognare di
attraversare un bosco
indica temperamento fedele; sognare di
perdersi in un bosco
indica malinconia.

Naturalmente:
Di
ribes
ne esistono alcune varietà: il ribes rosso (Ribes rubrum), il ribes nero (Ribes Nigrum) e il ribes bianco (Ribes sativum), tutti accomunati da stessi contenuti e virtù, con una leggera maggioranza di vitamine e minerali nel ribes nero.
Di questa pianta consumiano le bacche, le quali hanno proprietà apertitive, digestive, depurative. diuretiche e lassative grazie al loro contenuto di acidi organici (acido malico, citrico e tartarioc), zuccheri, mucillagine e vitamina C. Gli acidi organici soprattutto servono a stimolare le secrezioni di stomaco e intestino aiutando la digestione e tonificando l'apparato digerente. Del ribes nero si utilizzano anche le foglie, da preparare in infuso, ricche di flavonoidi dall'azione diuretica, antinfiammatoria e antireumatica.


Haiku:
Nel sottobosco - nascosti alla vista - piccoli frutti
(Frank)

Selva di frutti - all'ombra maturati - densi di gusto
(Pib)
---
English please:
Summer berry compote with yogurt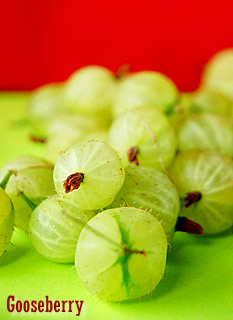 I really like bank holiday weekends as they all happen on Mondays, so you can have a few days off work and enjoy what is left of summertime. It wasn't too bad yesterday, perhaps we can go to the seaside today, and enjoy the very last sun of this year!
Today's word is
vacanza
(sing. fem.)
holiday
.
Non vedo l'ora di andare in vacanza!
I can't wait to go on holiday!
Have a nice bank holiday!
Ingredienti: 400gr berry (blackberry, raspberry, strawberry, goosberry, red currants) juice of 1 lemon, 4/5 Tbsp sugar, natural yogurt

Wash the berry and drain well. Put everything in a saucepan with the lemon juice and sugar. Give it a good stir and cook for about
10 minutes
. Let it cool completely then layer in the glasses alternating with yogurt. Put in the fridge until ready to serve. You can keep the compote in the fridge for about 2 days. Then add the yogurt when you need it.