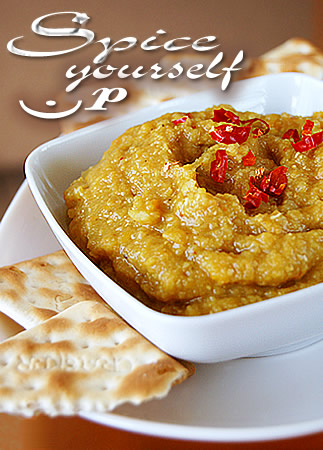 Le lenticchie, come tutti i legumi, in generale sono una prelibatezza, ma uno di quei alimenti che da piccola non mi piacevano affatto. Poi chissá come e con quale criterio, il gusto migliora (o peggiora a seconda dei casi) e le lenticchie sono diventate le mie preferite. Quelle rosse sono particolari non tanto per il gusto che é molto simile alle altre, quanto per il colore. Questa ricetta puó essere usata per fare sia la
zuppa
che frullarla e ridurla in purea, da mangiare quindi sui crostini di pane o sui crackers.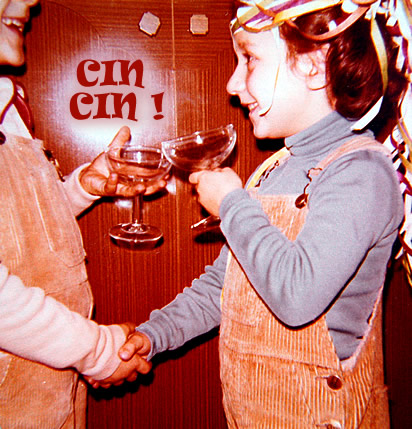 Come si evince dalla foto qui sopra, da piccola ero
una
party animal
, al contrario di adesso, e non sapevo tenere il bicchiere in mano giá allora, proprio come adesso, mentre mio fratello aveva giá classe appena nato. La foto non so chi l'ha scattata ma chi lo ha fatto doveva essere bello che andato visto che ha tagliato completamente la testa del mio festeggiante. Del resto mi pare fosse il brindisi di Capodanno, quindi c'é poco da stupirsi.
Ingredienti:
150gr di lenticchie rosse, 2 cipolle, 1 spicchio d'aglio, 400gr di pomodori pelati, 2lt di brodo vegetale o di carne, 2 cucchiai di prezzemolo tritato, 2 cucchiai di coriandolo triato, 2 cucchiaini di curcuma in polvere, 1 cucchiaino di paprika dolce, 1 cucchiaino di pepe nero, 1 pizzico di cumino, 1 peperoncino rosso per guarnire, olio d'oliva
Preparete un soffritto con la cipolla e l'aglio. Aggiungete le lenticchie rosse, i pomodori pelati, il brodo, le erbe e le spezie (tranne il cumino) e portate ad ebollizione. Abbassate la fiamma e cuocete per circa
1 ora/
1 ora e mezza
o fino a quando le lenticchie non saranno tenere. Se volete a questo punto potete consumare le lenticchie sotto forma di zuppa. Se invece volete procedere con il dip, frullate il tutto fino ad ottenere un composto omogeneo. Riportate in padella, riscaldate e servite guarnendo con peperoncino piccante, cumino e mangiate con crackers o crostini di pane.

Sognando:
so
gnare
lenticchie
indica che state vivendo un periodo stressante e poco salutare.

Naturalmente:
La
lenticchia
(
Lens esculenta
) è un legume di origine antichissima, tra i primi alimenti coltivati dall'uomo, ne son state trovate tracce, in Turchia, risalenti al 5500 a.C.. Le lenticchie col passare dei secoli si diffusero in Asia ed in Europa, nelle diverse qualità, grandi e piccole, arancioni, rosse, marroni ed ora sono coltivate nel bacino del Mediterraneo, Medio Oriente e India. Le lenticchie sono
ricche di proteine
(25%), povere di grassi e contengono inoltre glucidi, fibre, vitamine del gruppo B ferro, fosforo, calcio, potassio, niacina. Sono un legume facilmente digeribile (contengono poca cellulosa) ed il loro consumo è un aiuto a convalescenti, a chi soffre di anemia ed aiuta a tener basso il livello di colesterolo. In India le lenticchie sono inoltre un rimedio amato per
nutrire e curare i capelli
. Si fanno bollire le lenticchie in acqua, molto a lungo, finchè non diventano una pappa densa da spalmare sui capelli come impacco. Utile tra l'altro anche in caso di forfora e caduta dei capelli, che in questo cambio di stagione affligge un pò tutti.

Haiku:
Un gran sorriso - le mani intrecciate - una promessa (Frank)
Cincin brindisi - festa di fine anno - grandi sorrisi
(Pib)

---
English please:
Spiced red lentil dip (or soup)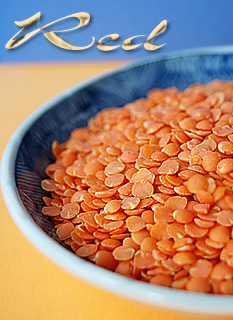 Zuppa o dip?
Soup or dip?
The choice is yours. Dip is one of those word that does not traslated very well, infact it's meaning would be "salsa" which to me is something a bit different, so the word
dip
works better. Just like the word
finesettimana
weekend
can be used in Italian to mean exactly the same thing. In Italy we are not used to use much this
lenticchie rosse
red lentils
, it is one of those ingredients I have discovered by living abroad.
Ingredients: 150gr red lentils, 2 medium onions, 1 clove garlic, 400gr canned tomatoes, 2lt meat or vegetable stock, 2 Tbsp parsley, 2 Tbsp coriander, 2 tsp powdered turmeric, 1 tsp sweet paprika, 1 tsp black pepper, pinc of cumin, 1 red chilli pepper to garnish, olive oil


In a big saucepan, fry onion and garlic together with a bit of olive oil. Add red lentil, canned tomatoes, herbs and spices (except the cumin) and bring to a boil. Simmer for about
1 hour/
1 hour and half
or until lentils are tender. At this point you can already use it as a soup, but if you'd like the dip, proceed by blending the lentils in batches until you reach the desidered consistency. Return the pureed soup to the pan, warm it up and serve garnishing with red chilli, olive oil and a pinc of cumin. Eat with crackers or bread.