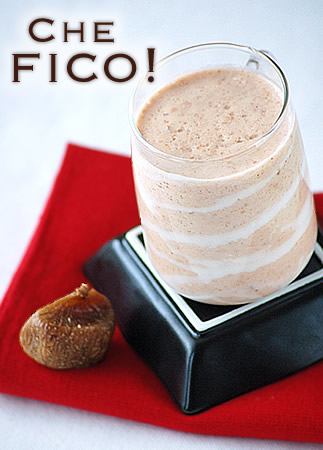 Se questo weekend fosse stato il titolo di un libro, questo sarebbe sicuramente
"Cime
(non di rapa)
tempestose
"
(
Carlo Lucarelli
docet). Non per la storia di questo romanzo, ma sicuramente per la situazione meterologica che di conseguenza ha influto sull'umore. Vento forte e pioggia battente ci hanno accompagnati per tutto il santo weekend e nonostante la notte sia trascorsa un po' piú serenamente, anche oggi c'é un tempo che non promette niente di buono. E' stato bello peró fare due passi al mare e guardare l'alta marea, la luce soffusa del sole dietro le nuvole, i colori svariati che la luce provocava riflettendosi nel mare e sul mare, le onde alte che sbattevano contro il muretto della strada, la gente che guardava lo spettacolo naturale e che si lasciava schiaffeggiare dalle onde. Forse mai come oggi mi sono detta "Per fortuna é arrivato lunedí". Siamo sopravvissuti a queste intemperie, adesso possiamo solo aspettare che la pioggia smetta di cadere e che arrivi finalmente il sereno.
Intanto qualche fico secco é proprio quello che ci vuole per ripristinare le energie, la mente, il cuore. Meglio il fico secco che quello fresco perché piú dolce e corposo e quindi piú adatto a questo tipo di preparazione. Quelli freschi a mio avviso é meglio mangiarli "vivi".
Buon mese di ottobre a tutti.


A proposito di fichi secchi, visto che la
Cuoca rossa
me lo ha ricordato, vi ricordo a mia volta altre ricette che includono il tormentone del fico secco:
Crostini allo stilton e ai fichi secchi
, i
fichi secchi e le pere al Porto
, la
pasta di fichi secchi
per accompagnare il formaggio, i
tartufetti ai fichi secchi e al cioccolato
, la
crostata di mele e fichi secchi
, la
marmellata di lime e fichi secchi
e dulcis in fundo il
gelato ai fichi e al miele
(Grazie
Kjaretta!
).
Ingredienti


100gr di fichi secchi
1 arancia
350ml di latte intero
2 cucchiai di yogurt naturale o greco

Spremete l'arancia e ricavatene il succo. Versatelo in un frullatore insieme ai fichi secchi e al latte e frullate fino a quando otterrete una crema omogenea. Per ottenere l'effetto a spirale nel bicchiere, prendete un cucchiaino, sporcatelo con lo yogurt e disegnatevi all'interno sporcandolo circolarmente. Versate il contenuto del frullatore e servite. Se non amate i fichi potete usare le prugne secche o mescolare i due insieme.

Sognando:
sognare una tempesta
d'aria
indica disordine finanziario; sognare una
tempesta di mare
indica pensieri molesti; sognare una
tempesta improvvisa
indica cambiamento favorevole.

Naturalmente:
Lo
yogurt
è un alimento ottenuto dal latte attraverso l'inoculazione di batteri specifici (tipo Lactobacillus bulgaricus e Streptococcus thermophilus). Questi iniziano a modificare la struttura e i contenuti del latte, ed il lattosio si trasforma in acido lattico, aumenta notevolmente la quantità di vitamine del gruppo B, le proteine coagulano, i grassi si fanno più digeribili e i minerali, quali calcio, fosforo, magnesio diventano più assimilabili dall'intestino. Questo ci fa capire quanto lo yogurt, così ricco di fermenti lattici vivi, dalle
proprietà antibatteriche
, sia di grande aiuto per l'apparato digerente, regolandolo e arricchendone la flora intestinale. Oltre ai suddetti elementi nello yogurt troviamo la vitamina PP e acido pantatenico. Un alimento di grande nutrimento e beneficio e non solo per via interna ma anche per via esterna. Lo yogurt sulla pelle ha properità purificanti, tonificanti, riequilibranti adatto ad ogni tipo di pelle. Una veloce
maschera tonificante
si può preparare mescolando 2/3 cucchiai di yogurt naturale, 1 cucchiaio di farina o amido di mais e 1 cucchiaino di miele. Se la crema risulatasse troppo liquida, a seconda della densitò dello yogurt, unite un pò più farina, deve risultare una maschera densa da poterla spalmare sul viso. Lasciatela agire per 15 minuti e risciaquate con acqua tiepida.

Haiku:
Vita da fico - ti mangiano vivo o - ti fanno secco (Frank)
---
English please:
Dried figs shake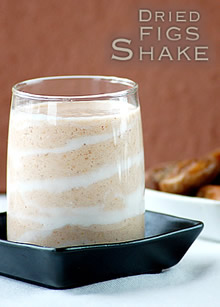 If you live in England and Scotland or in Devon in particular, you'll know this has been a very bad weekend speaking about il tempo the weather! We have had lots of pioggia rain and venti molto forti very strong winds. Hopefully it will get better oggi today, although from my finestra window it doesn't look as that it's going to happen presto soon! If you like fichi secchi dried figs in general you are going to like this. A small cuddle for a Monday morning.

Ingredients


100gr dried figs
1 big orange
350ml milk
2 Tbsp natural yogurt or Greek yogurt

Squeeze the juice from the orange and pour this into a blender with the figs and milk. Blend until completely smooth. To garnish the glasses, take a teaspoon and using the yogurt spread it around it on the inside of the glass, in a circular way. Pour the figs mixture and serve. If you don't like figs you could use dried prunes or mix the two together.